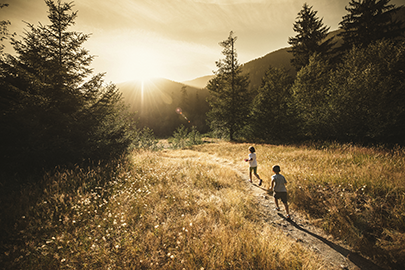 Young family members related to EMEF board members participate in the EMEF Grant Certificate and Volunteer Matching programs, introducing them to philanthropy and the EMEF. The Volunteer Matching program encourages them to spend volunteer time with a grantee charitable organization of his/her choice.
EMEF organizes "Next Gen" weekend events to help keep the larger family informed about EMEF and to engage future board members. Each Next Gen event brings together groups of family from different branches and age groups to learn about the history of the Foundation, collaborative grantmaking, and family philanthropy.
Take action: Contact us to learn more about Edwards Mother Earth Foundation.
Get involved!