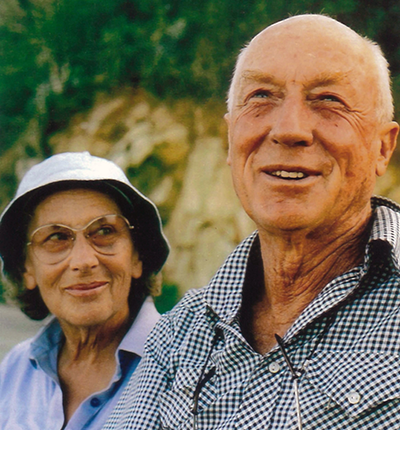 The Beginnings
Edwards Mother Earth Foundation (EMEF) was established in Washington state as a 501(c)3 private family foundation in 1997 with a broad vision statement for a sustainable planet earth. The original donors were Bob and Jane Edwards, a dynamic pair who met and fell in love at DePauw University in Indiana, then married and headed to Seattle to start a family in 1933. Bob, a real estate developer, pilot, farmer, sailor, thoroughbred horse breeder, and all-around adventurer, instilled in his children a profound love of the earth and all of its infinite possibilities. Jane, a philosophy major and lover of the arts, was a deeply creative and generous force who was the glue of the ever-growing family. Together, they were a charismatic team and a shining light of inspiration for successive generations of the extended family.
---
Philanthropic Mission Statement
The Philanthropic Mission of Edwards Mother Earth Foundation is to enhance the sustainable and diverse quality of life by addressing global climate disruption.
Take action: Contact us to learn more about Edwards Mother Earth Foundation.
Get involved!